Communication Industry - News
Anritsu to Showcase Test Solutions for Emerging High-speed Mobile Technologies and Thunderbolt™
Wireless and Wireline Test Instruments that Verify Designs Utilizing Leading Technologies Shaping the Future of Innovation to be on Display
Richardson, TX – August 12, 2016 – Anritsu Company will showcase wireless and wireline test solutions that address the needs of engineers developing products and innovations for current and emerging high-speed applications at the Intel Developer Forum 2016 (IDF16) in San Francisco August 16-18. Anritsu test solutions can be used to verify designs based on the most recent industry standards and allow engineers to have greater confidence in their products, speed those products to market to gain a competitive advantage, and lower the cost-of-test.
"IDF16 creates a forum for the leading industry experts to share technologies that will be the drivers of the next generation products and services. Our participation in this select group of industry leaders offers the opportunity to maintain our strong position in the marketplace while also showcasing test solutions that can help advance designs that are shaping the lives of consumers and improving business operations," said Paul Innis, Vice President and General Manager of Anritsu Company.
Mobile Device Technology
Engineers designing chipsets, devices and systems for current and next-generation mobile devices need reliable, highly accurate test solutions to ensure performance. The Anritsu Signaling Tester MD8475A offers unique features to ensure wireless connectivity in these high-speed environments.
A key benefit of the MD8475A is the interactive SmartStudio interface that streamlines advanced feature testing. Using the GUI-based SmartStudio with the MD8475A makes it easy to configure a smart device test system. Various parameters, such as the frequency and control status, are set at the GUI to run one-touch tests – including negative scenario Reject tests that cannot be run easily on live networks.
Thunderbolt™ Testing
Anritsu will also display a comprehensive Thunderbolt 3 Rx test system to validate Thunderbolt devices and cables. The Signal Quality Analyzer MP1800A BERT has the high performance required for verifying Thunderbolt designs. It has 200 fs RMS intrinsic jitter and 10 ps fast Tr/Tf to produce best-in-class high-quality waveforms for highly accurate signal integrity measurements. The MP1800A platform features a modular design that allows for easy, cost-efficient expandability, allowing it to be upgraded for 64G NRZ/PAM4 testing with PAM4 BERT capability. A jitter modulation source in the MP1800A generates dual time SJ, RJ, BUJ, and other jitter types to support jitter tolerance tests.
Anritsu has also collaborated with Granite River Labs (GRL) to develop a Thunderbolt Receiver Test Solution featuring the GRL-TBT3-RXA calibration and receiver test software and the MP1800A. The solution, based on the Thunderbolt 3 Compliance Test Specification (CTS), simplifies receiver test calibration with good reproducibility to improve device evaluation efficiency.
About Anritsu
Anritsu Company is the United States subsidiary of Anritsu Corporation, a global provider of innovative communications test and measurement solutions for 120 years. Anritsu's "2020 VISION" philosophy engages customers as true partners to help develop wireless, optical, microwave/RF, and digital solutions for R&D, manufacturing, installation, and maintenance applications, as well as multidimensional service assurance solutions for network monitoring and optimization. Anritsu also provides precision microwave/RF components, optical devices, and high-speed electrical devices for communication products and systems. The company develops advanced solutions for 5G, M2M, IoT, as well as other emerging and legacy wireline and wireless communication markets. With offices throughout the world, Anritsu has approximately 4,000 employees in over 90 countries.
To learn more visit www.anritsu.com and follow Anritsu on Facebook, Google+, LinkedIn, Twitter, and YouTube.
Thunderbolt and the Thunderbolt logo are trademarks of Intel Corporation in the U.S. and/or other countries.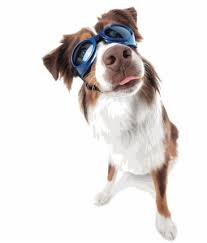 All Registered Trademarks, brand names and logos are respected and their ownership acknowledged. They are used on this website for information and reference purposes only. Test Interest doesn't assume any other implication or representation.